---
Vola Curves
Easily create and manipulate vol curves and surfaces to fit any market.
We offer an intuitive and flexible family of nested parametric curves, way beyond standard curves like SSVI and SVI (which we also offer).
Curves allow the fitting of options on liquid ETFs like SPY and futures like ES, CL, and even the W-shaped volatility curves of tech names like AAPL and AMZN around earnings. No such curves are available anywhere else.
Easily manipulate vol level and curve shape (ATF skew, curvature, and wings).
Easily switch between different curve types.
Sensible book-level sensitivities to intuitive parameters, even across curve types.
Curves can be used in a real-time fitter (see Fitter), or managed "by hand" if desired.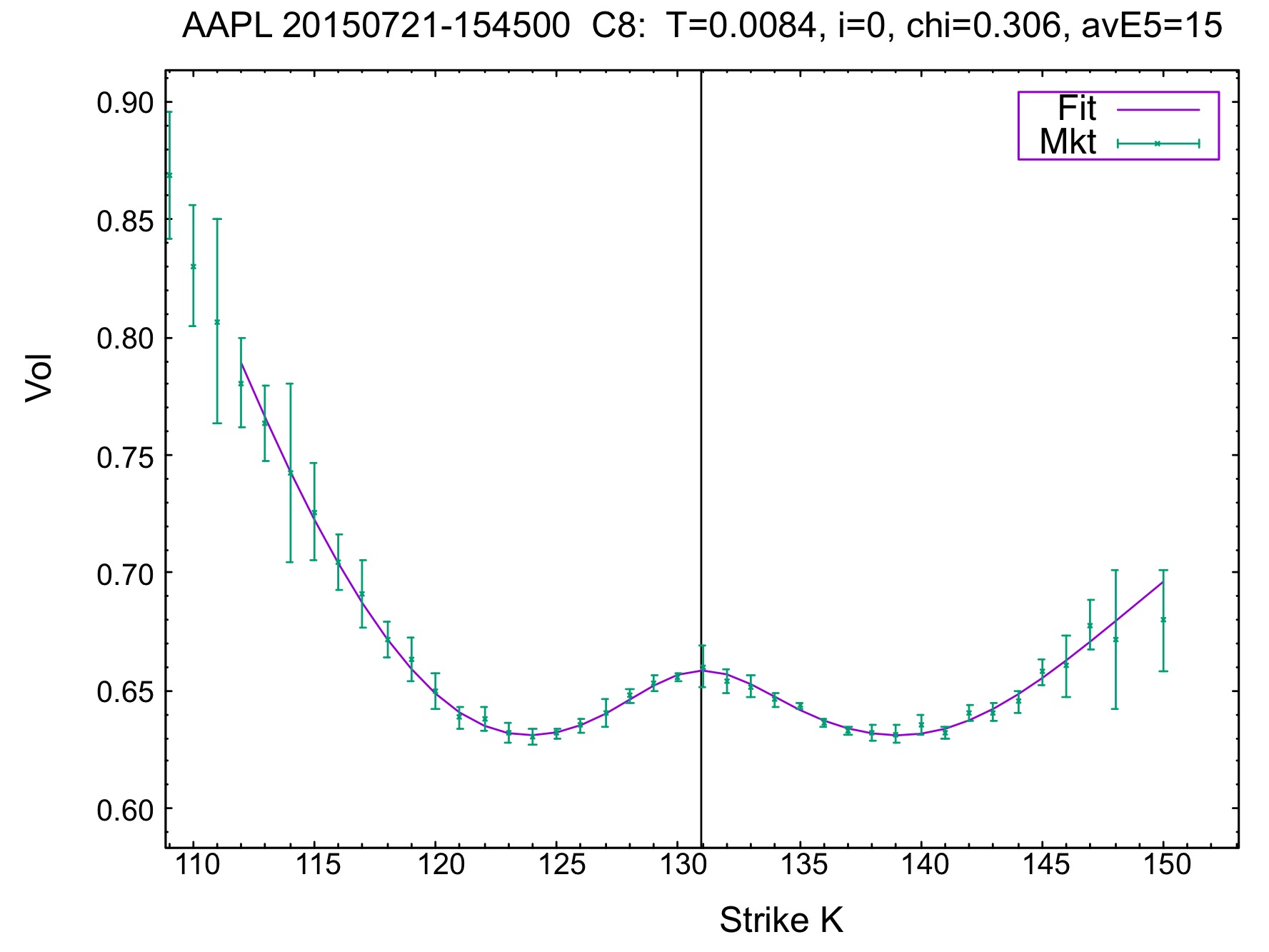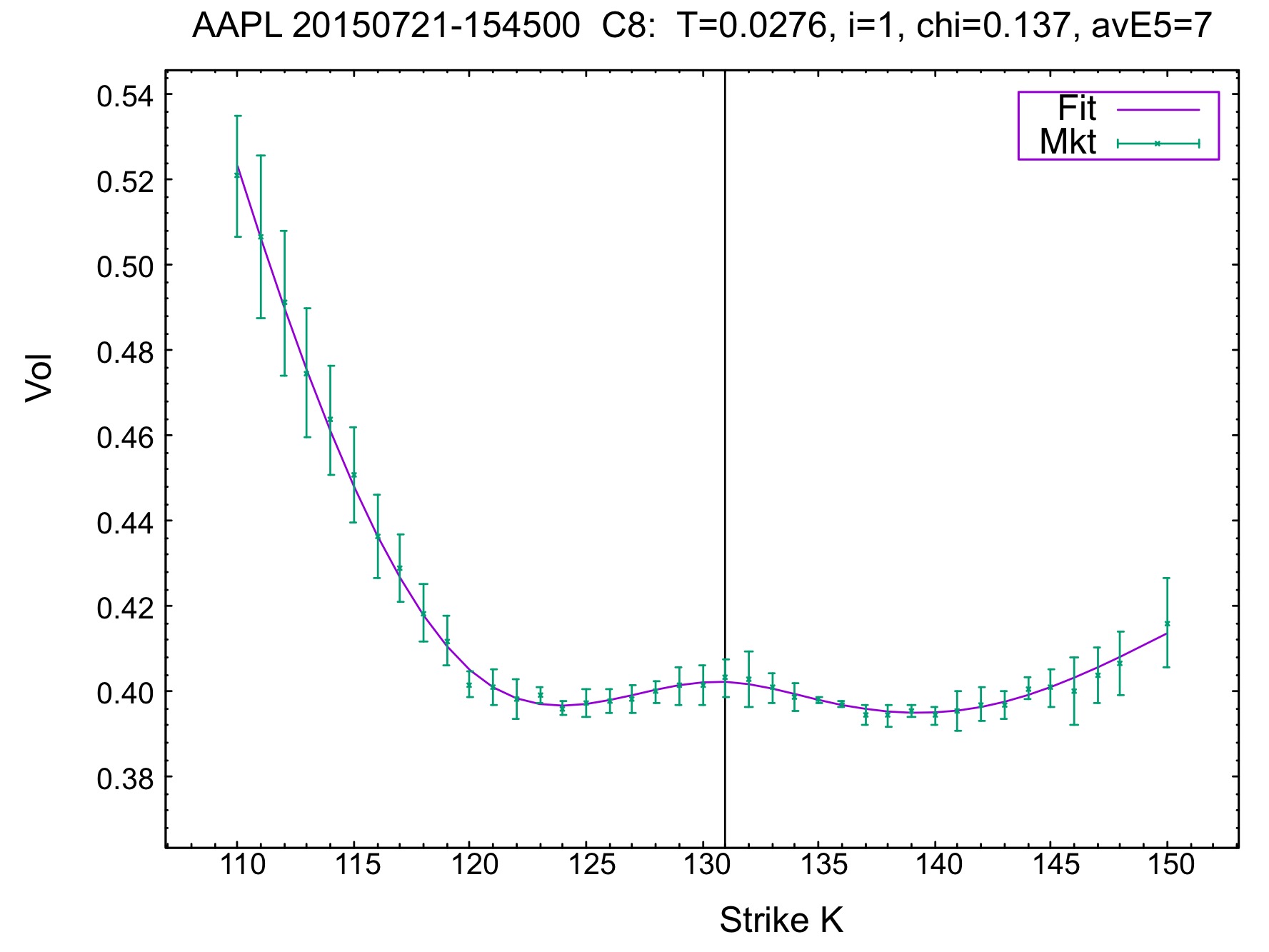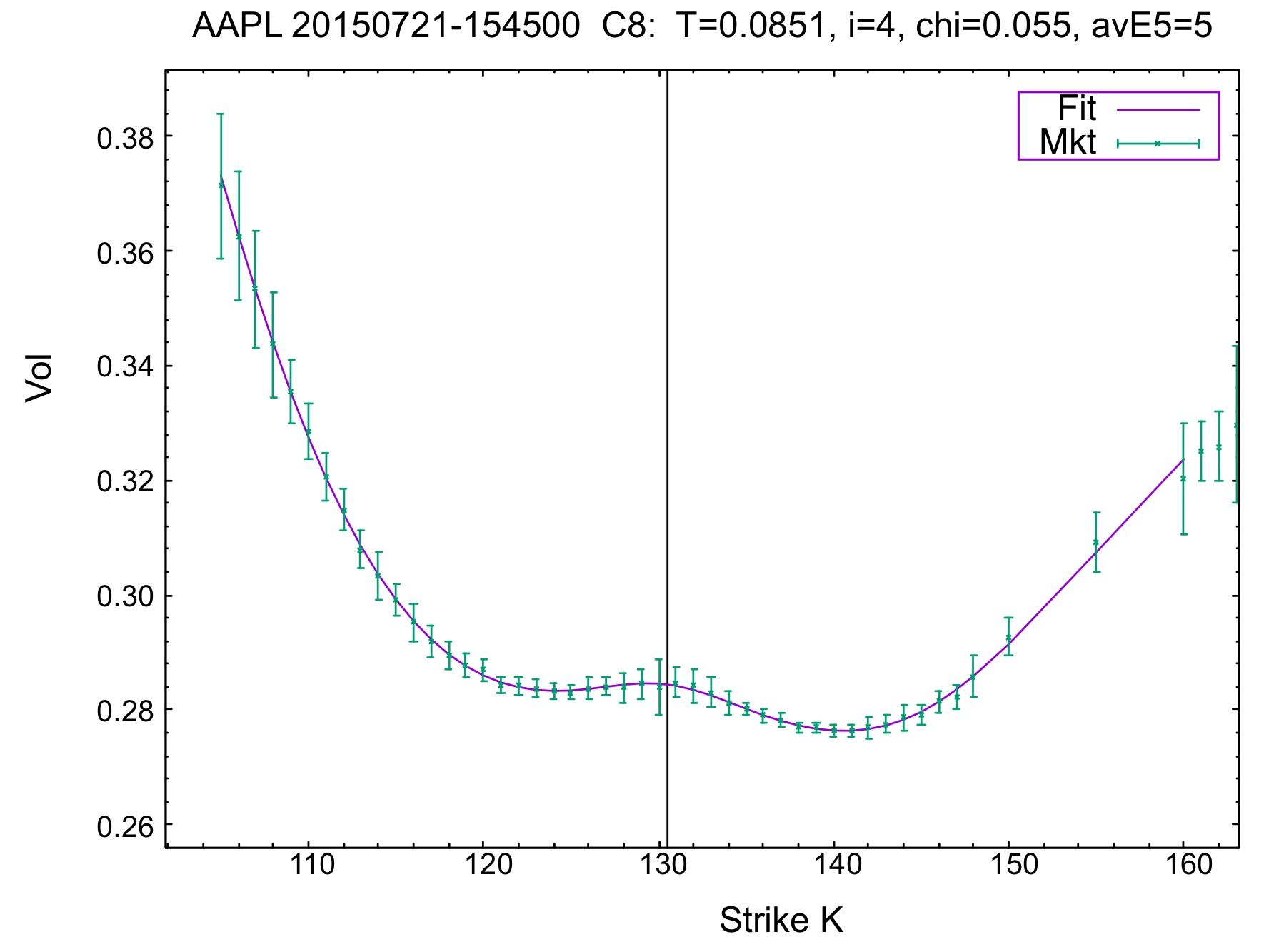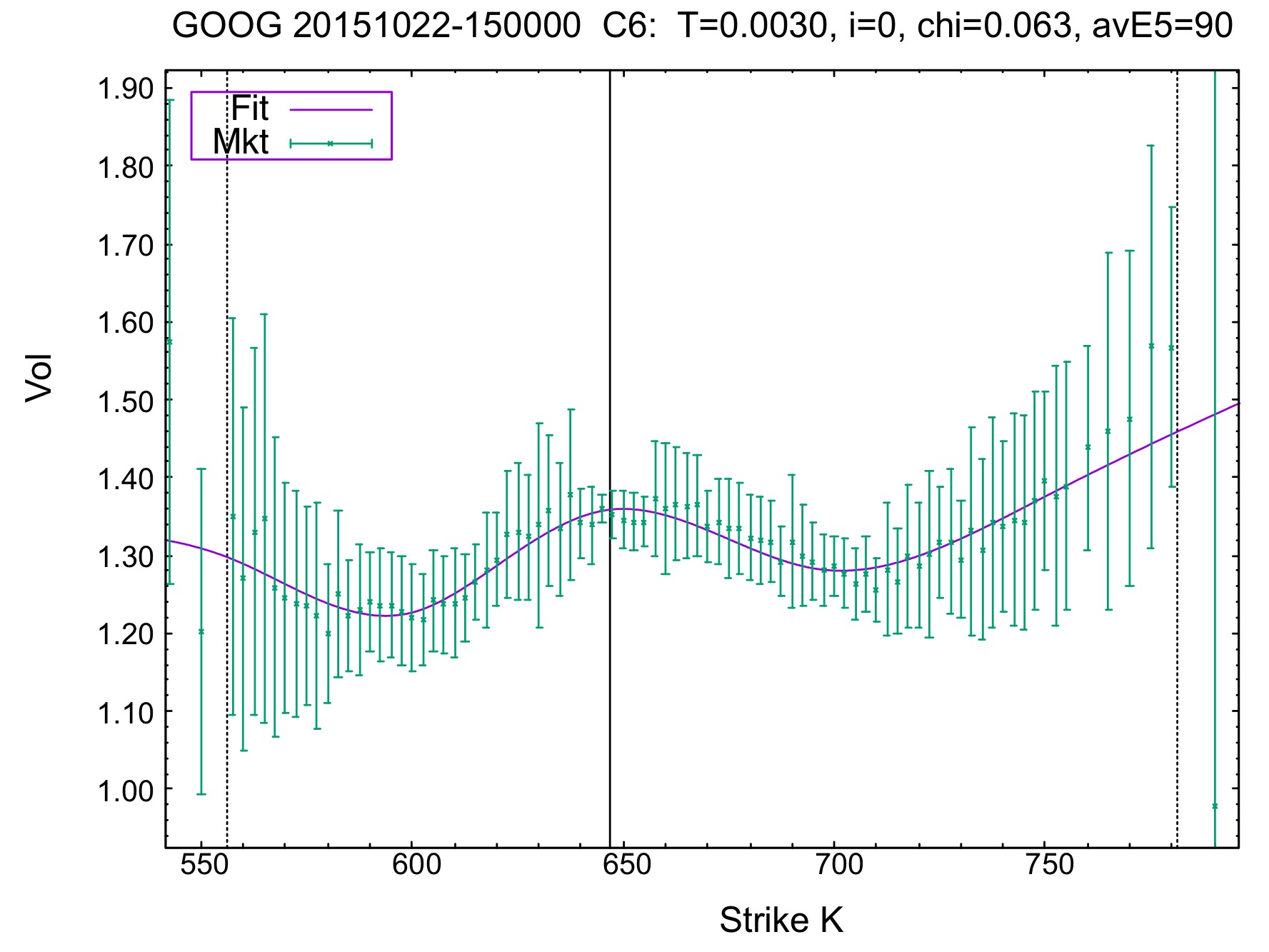 ---